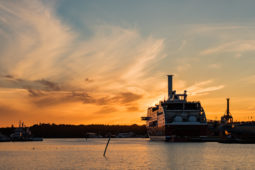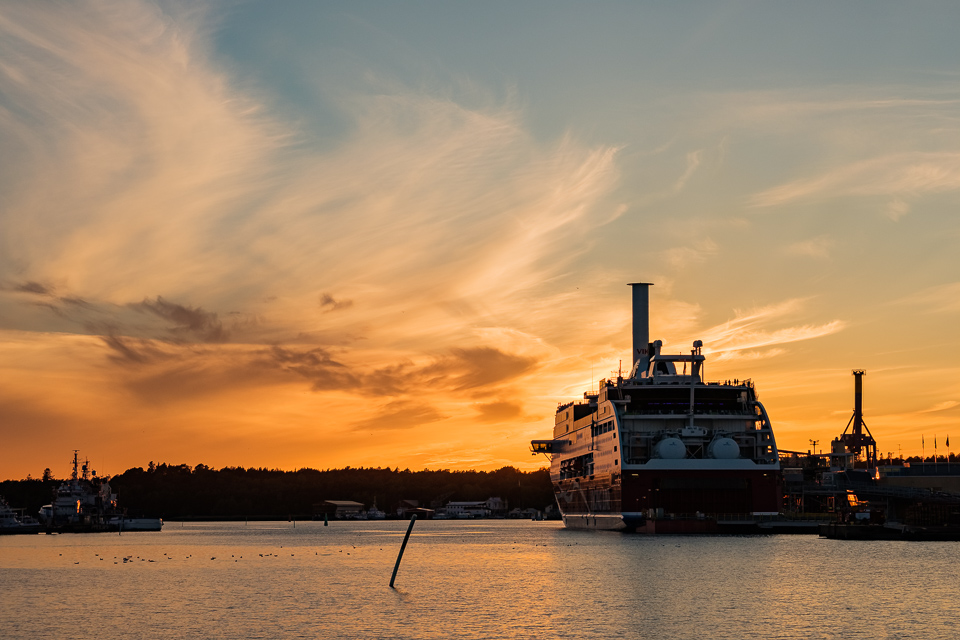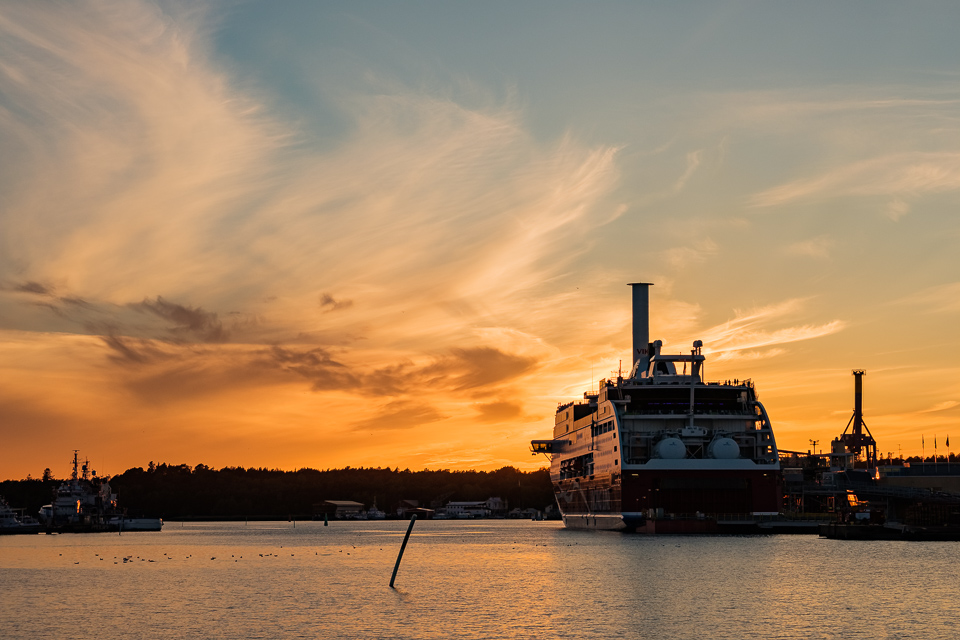 Turku har­bour is one of those places that I some­times take for grant­ed. I live so close that it often becomes the "default" place to pho­to­graph. Espe­cial­ly after work or if I don't have much time to devote to pho­tog­ra­phy. The har­bour area man­ages to com­bine urban and mar­itime aspects, which are two of my favorite sub­jects to pho­to­graph. There are even some "wildlife" pho­tog­ra­phy oppor­tu­ni­ties in form of seag­ulls, jack­daws, wag­tails, etc.
Putting the Fujinon XF56mmF1.2 through its paces
This time the evening walk was also the first real out­ing with my used, but new to me, Fuji­non XF56mmF1.2 lens. Dur­ing the sum­mer I've actu­al­ly switched all my Canon gear for Fuji, but more on this lat­er. All the pho­tos in this post are with the Fuji­film X‑H1 and the pre­vi­ous­ly men­tioned 56mm f/1.2 lens.
For some rea­son, I pur­chased almost all the oth­er lens­es on my list first. This is rather odd since I real­ly loved the 85mm focal length on my full-frame Canons. This 56mm lens is more or less equiv­a­lent to 85mm with the 1.5 crop fac­tor of Fuji bod­ies. Maybe I just want­ed to save the best for last…
Turku harbour then and now
Turku har­bour has a long ship­yard his­to­ry behind it all the way from 1738 to 1979. At this point, most of the ship­build­ing was car­ried out in Pan­sio, but there still was a dry-dock in use for ship repairs. I still remem­ber the dry-dock and the docked ships of my youth.
After the ship­yard oper­a­tions died out, Wärt­silä Diesel took over the area and con­vert­ed the old sheet met­al hall into an engine man­u­fac­tur­ing facil­i­ty. I could see the Wärt­silä build­ings from my win­dow in my child­hood home. And I can still remem­ber the vibra­tions from test run­ning the diesel engines for days on end.
The whole area was nat­u­ral­ly a no-go-zone for the pub­lic. That all start­ed to change in the late-'90s when the con­struc­tion of apart­ment build­ings began on the old Wärt­silä park­ing area. Among those build­ings, there are two large decom­mis­sioned gas bells. The big­ger one of the two is with­in a round build­ing. The small­er one is out in the open and has been turned into an art instal­la­tion. I real­ly like the tex­tures and riv­et­ed details on it (click on the pho­tos above to see them in a big­ger size).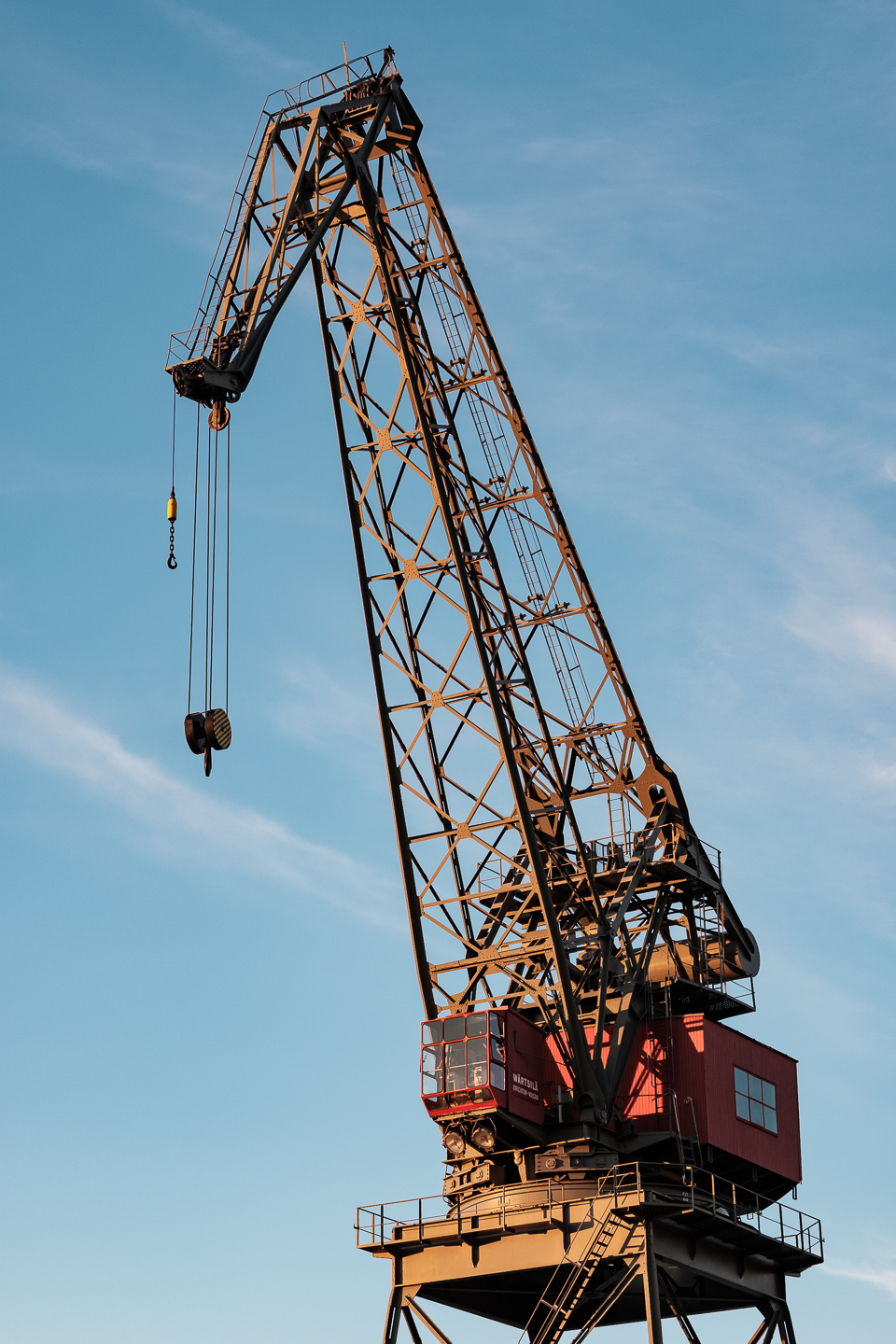 Wärt­silä decid­ed to close the fac­to­ry and move the pro­duc­tion of the diesel engines to Italy in 2004. After this Turku took back the own­er­ship of the area and start­ed to devel­op it heav­i­ly for hous­ing. Now the river­bank is fill­ing up with apart­ment build­ings and the city is wash­ing away a part of its his­to­ry. A few land­marks of the bygone era still remain like a cou­ple of these cranes. They are just dec­o­ra­tions now, but admit­ted­ly in bet­ter shape now than they have been in years.
-Janne