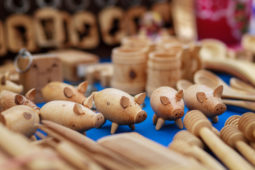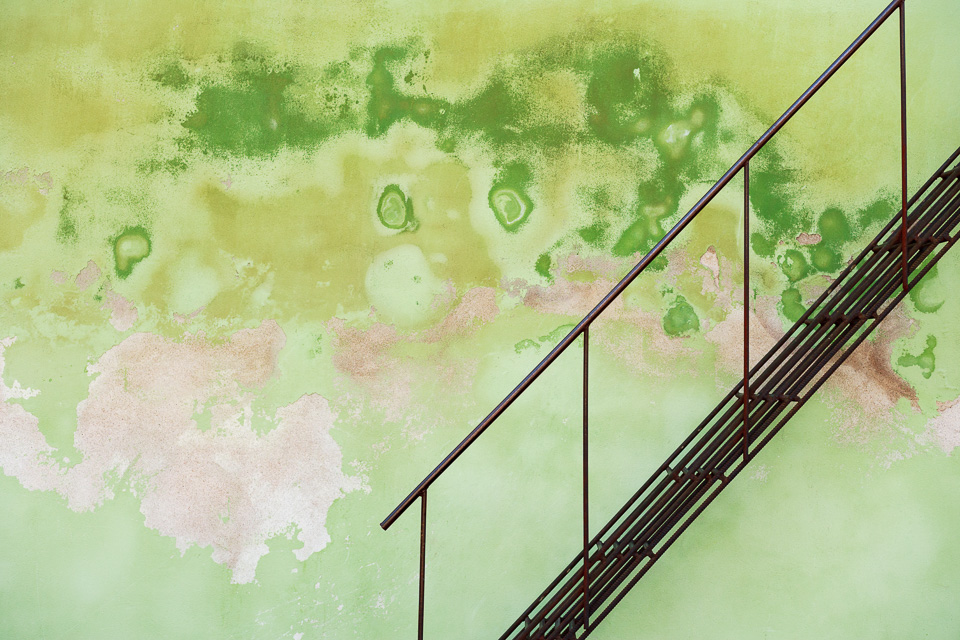 Sat­ur­day was reserved for explor­ing the town, but a few mem­bers of our group were able to arrange a tour of the Saare Yachts pro­duc­tion facil­i­ty. This sound­ed inter­est­ing enough, so we signed up for the trip. On our way back we had lunch at a restau­rant called Kohvik Kodu­rand and ate some garfish (or nee­dle fish), which was very tasty.
The rest of the day we walked around the town and tried to see the "real" Kures­saare. I want­ed to explore the less touristy places, so we head­ed north to the res­i­den­tial areas. This was a good move and I found a lot of things and places to pho­to­graph.
Saare Yachts
I think the premise of the vis­it was to show the facil­i­ty for poten­tial Finnish buy­ers, but this in all prob­a­bil­i­ty was a white lie. At least I wasn't going to buy a boat. I did like the sur­round­ings and hap­pi­ly snapped away with my cam­era.
The place was real­ly clean and unclut­tered. Our vis­it was arranged on such a short notice that I'm inclined to believe that this is how clean they keep it at all times.
The back­yard once again proved to be fruit­ful in find­ing some­thing for­sak­en to pho­to­graph.
Kuressaare photo walk
In the after­noon we final­ly got to explore the town a bit bet­ter, so we began our walk from the town square. I real­ly want­ed to buy one of the salt­shak­er pigs, but I didn't have any cash on me and nat­u­ral­ly card pay­ment wasn't an option.
Alfred Hitch­cock would be proud of this pigeon. It almost man­aged to ambush us, but I noticed the pigeon-shaped shad­ow on the ground.
The light was just per­fect for this kind of pho­tog­ra­phy. It made the shad­ows sharp with­out ridicu­lous amount of con­trast.
I knew I'd find at least one old Lada hang­ing around, and I wasn't dis­ap­point­ed.
This dog was all show and no go. He was real­ly vocal, but he stayed sta­tion­ary, although he wasn't tied in. A fun­ny lit­tle scruffy thing.
Next we came up on an old aban­doned fac­to­ry build­ing of some sort. The local "urban artists" had dec­o­rat­ed this place all around.
The locals like to anthro­po­mor­phize their ani­mal char­ac­ters. They are pret­ty good though.
Click the pho­tos above to see them in a big­ger size.
Even though some places were in a pret­ty bad state and run down, the crafts­man­ship could be seen all around.
Dinner
After chill­ing a bit at the hotel we head­ed out for din­ner at the Arens­burg Restau­rant. I was pret­ty much spent from a full day of pho­tog­ra­phy, but I still took a few pho­tos at the restau­rant.
This real­ly was a full day. It was also the last day in Kures­saare, but what a day it was. The weath­er was per­fect and my mem­o­ry card was full. What else could you ask for.
-Janne