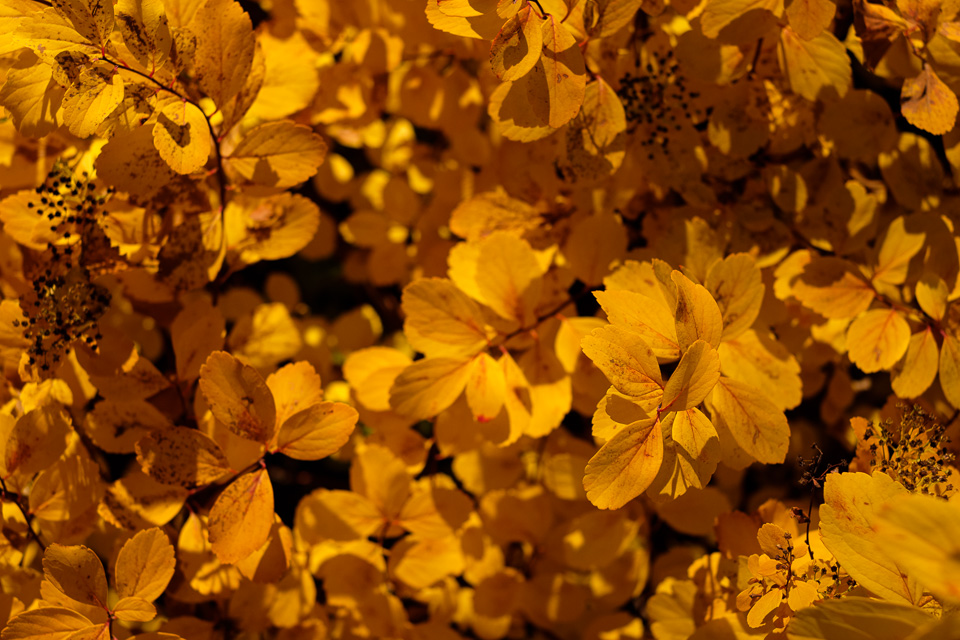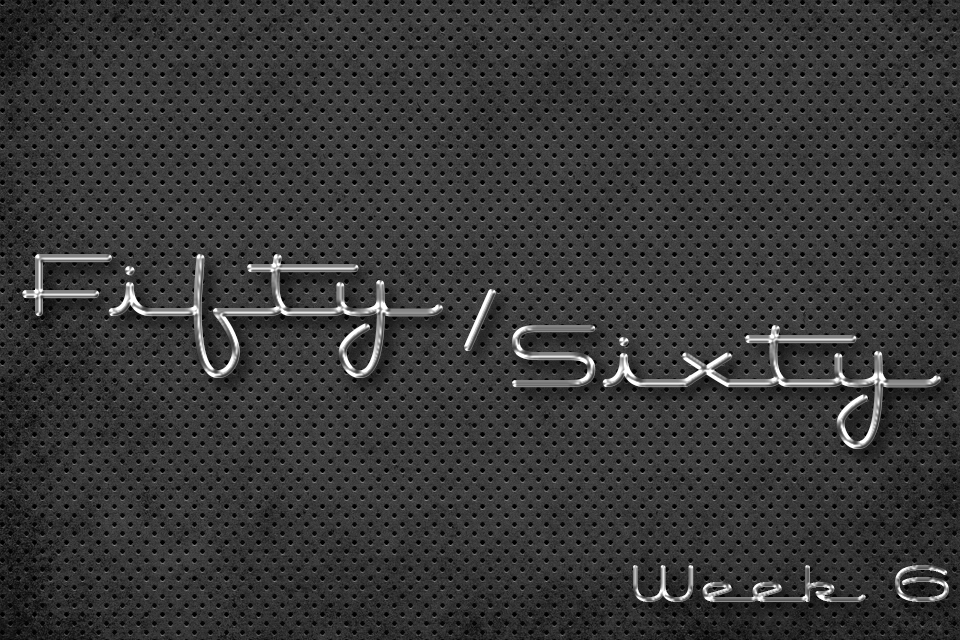 Project Fifty-Six­ty – Week 6 is over and out. And I knew me being on time with week 5 was just a fluke. I should be back on track mov­ing for­wards. In fact, I'm so late with this week that I thought, "in for a pen­ny, in for a pound" and post­poned pub­lish­ing the post until now. I do have a rea­son for halt­ing the project for a while. I need­ed a new (used) car and I had a dead­line to find one. This took a lot of research, test dri­ves and tire kick­ing, so I didn't have enough time to work on the blog at the same time.
Project Fifty-Sixty – Week 6
This week was a turn­ing point for autumn. Most of the leaves have fall­en by now and only a few strag­glers hang on still. The win­ter is def­i­nite­ly near­ing, which isn't actu­al­ly a sur­prise. I don't enjoy the short­en­ing days one bit, but soon enough it'll be spring again.
Day 36 – Sunday
I woke up ear­ly and watched as the sun began to rise. The light turned pret­ti­er by the minute, and I gath­ered my gear and head­ed to my "back­yard". It's real­ly rare that I'm able to shoot so many pho­tos in such a short time and in such a lim­it­ed area.
The sun was still at a low angle and there was a hint of fog in the air. It was warm and all in all beau­ti­ful. A per­fect autumn weath­er.
Click the pho­tos above to see them in a big­ger size.
Day 37 – Monday
On Mon­day we head­ed out to the Katari­inan­laak­so nature reserve. Our main objec­tive was to see if we could find and pho­to­graph a Eurasian nuthatch, which had been spot­ted there ear­li­er. We did find it and I even have a few decent shots of it. Nat­u­ral­ly they were shot with a longer lens, so more on that lat­er.
I pho­tographed the sun­set and oth­er mis­cel­la­neous things along the way with the "Fifty-Sixty"-lens though.
Day 38 – Tuesday
Tues­day was a gloomy day, so I thought it would be best to stay indoors. I had the idea to light a maple leaf from the back­side. It took a cou­ple of tries, but I like the end result. It gives the leaf a three-dimen­sion­al appear­ance.
Day 39 – Wednesday
I bought these glass chilies from Fiskars Vil­lage where we spent a day with my par­ents this sum­mer. The bowl was giv­en to me by my late grand­ma, and it is very spe­cial to me.
Day 40 – Thursday
There was a break in the rain just as I got home. It was fair­ly windy and this was the day the trees start­ed to shed their leaves for real. I wait­ed for a decent gust of wind and took this pho­to.
Day 41 – Friday
Once again, we man­aged to find a place where we haven't pho­tographed before. We've been all around the Uit­ta­mo area, but this is a small spot, which we've neglect­ed. Maybe this is because it's a beach and I don't real­ly want to walk among sun­bathers and swim­mers with all my gear. It's not exact­ly beach sea­son any­more, so we thought it could be worth check­ing out.
Day 42 – Saturday
For some rea­son, Sat­ur­days seem to be aver­age at best when it comes to pho­tog­ra­phy. The weath­er wasn't exact­ly pris­tine with only a few sun­ny moments, but I think I just need the one day to recov­er from the work week. Sun­days are usu­al­ly much more pro­duc­tive.
Parts 7 and 8 will be com­ing out as soon as I can get the images edit­ed.
-Janne