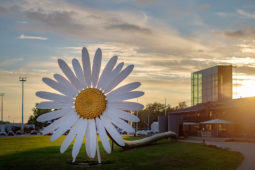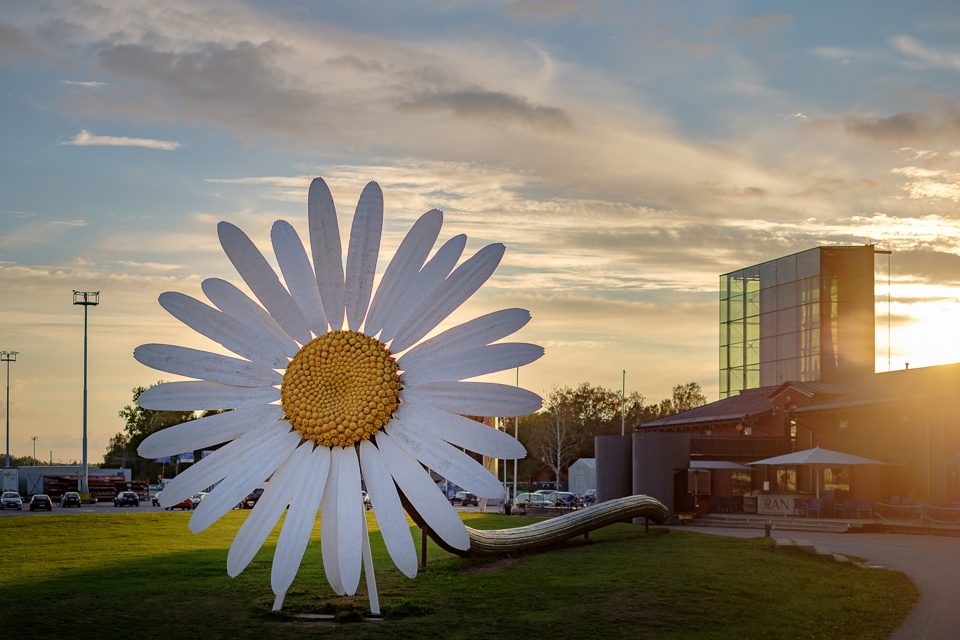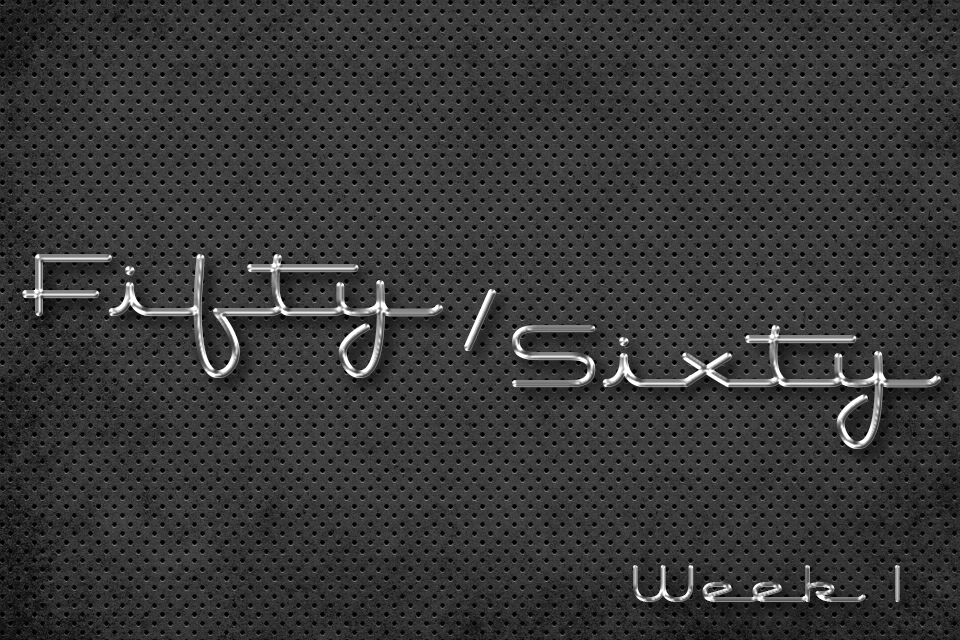 Nam­ing this project Fifty-Six­ty might seem like an error in my log­ic, but it's not. Still, it might need an expla­na­tion (at least if you're not Finnish). I once did a project called 30/30, which meant I shot at least one pho­to a day for 30 days with my then new Sig­ma 30mm f/1.4 lens on my Canon 7D. Basi­cal­ly, I just want­ed to get to know that lens and get myself out and shoot­ing more.
The idea behind project Fifty-Sixty
Now I'm shoot­ing with all Fuji gear, and I want­ed to rein­vent and redo the chal­lenge. I usu­al­ly car­ry the Fuji­non XF 35mm f/1.4 lens on my X‑T20 body every day, so that seemed like a good can­di­date for the project. I first thought about doing a 35/35-project, but it just did­n't sound right. Next, I con­sid­ered that this lens equates to rough­ly 50mm focal length when the crop-fac­tor of Fuji bod­ies is tak­en into account. Then I remem­bered what the great­est ski jumper of all time, Mat­ti Nykä­nen, once said when asked about his chances in the com­pe­ti­tion: "The odds are fifty-six­ty.".
That set­tled it and now I'm shoot­ing with my 35mm, 50mm equiv­a­lent lens for the next 60 days and post­ing at least one pho­to per day. Let's get this show on the road!
Day 1 – Sunday
The first day of the chal­lenge began quite gloomy, but luck­i­ly the weath­er cleared out in the evening. My mom and I decid­ed to head out to the Turku har­bour area just before the sun­set.
Day 2 – Monday
Like Garfield, I tend to dis­like Mon­days. Espe­cial­ly when I have sev­er­al meet­ings sched­uled around the cam­pus. How­ev­er this meant good oppor­tu­ni­ties for pho­tog­ra­phy, so I kept my cam­era ready and got a few shots.
Day 3 – Tuesday
Tues­day was a busy and very autum­nal day. All I man­aged to do was to pho­to­graph a roof of a car in the park­ing lot.
Day 4 – Wednesday
Once again I had meet­ings sched­uled else­where, so I seized the oppor­tu­ni­ty to take pho­tos along the way.
Day 5 – Thursday
We only had about an hour of day­light left, but the weath­er was just gor­geous, so we went for it. First, we just hap­pened to dri­ve by the Hir­ven­sa­lo Ski Cen­tre when we saw the hot-air bal­loon being pre­pared. We had to wait a few moments before it took off, and I kept shoot­ing the bal­loon the whole time.
Next, we just scout­ed a new area and I saw a woman in a scull approach­ing. I made a few quick cam­era-adjust­ments and was able to catch her against the Majakkaran­ta res­i­den­tial area.
We stayed out until the light just fad­ed away and the sky just kept get­ting bet­ter towards the sun­set. This was def­i­nite­ly the best out­ing in a while.
Day 6 – Friday
This was the first day I real­ly strug­gled with this project. I had a nag­ging headache all day, which emanat­ed from my neck. This, unfor­tu­nate­ly, means that painkillers won't help like they do with a "reg­u­lar" headache. I bare­ly man­aged to snap a few pho­tos of a VW Bee­tle that has been sit­ting in our park­ing lot for a few weeks.
Day 7 – Saturday
I was busy clean­ing the whole day, which is some­thing that just had to be done. Also, the weath­er sucked balls, so I arranged a small stu­dio set up in the evening and pho­tographed my new hat.
Project Fifty-Six­ty will con­tin­ue next week, stay tuned.
-Janne