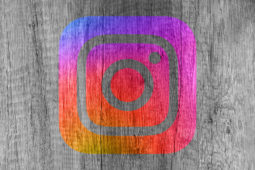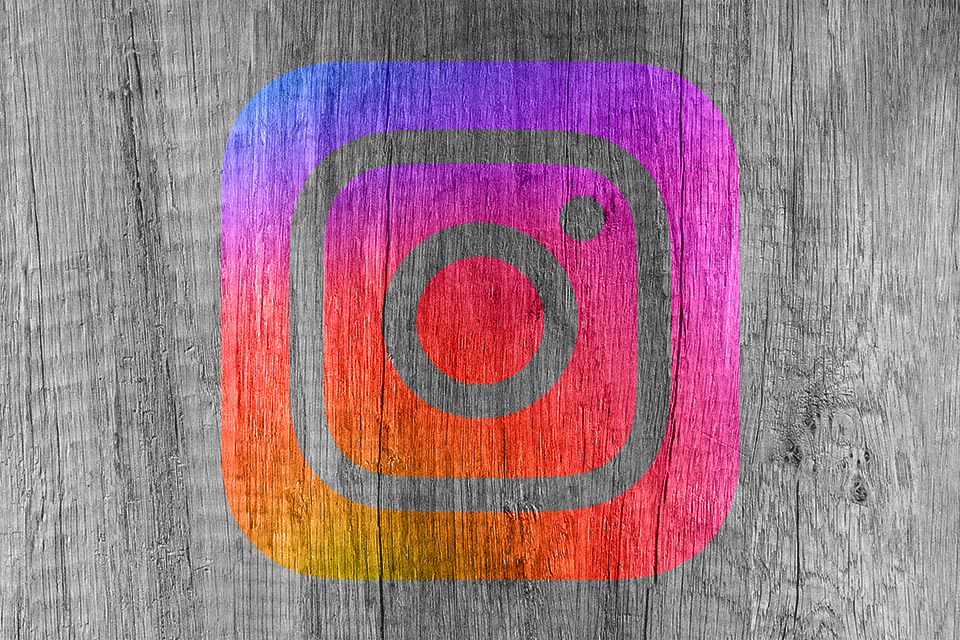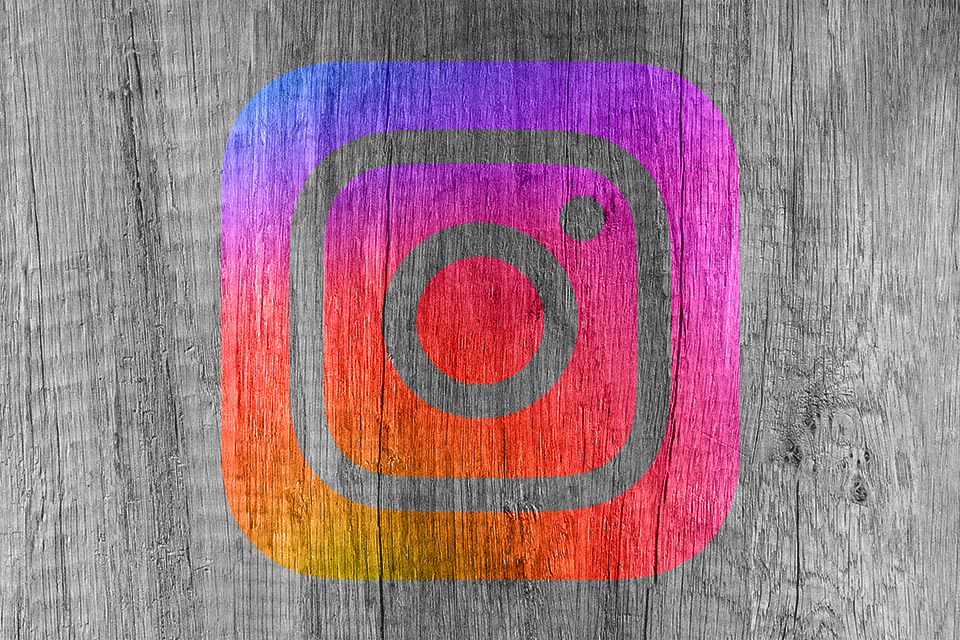 Insta­gram, the promised land of self­ies, atten­tion seek­ing and pho­to fil­ters. Now I'm not real­ly into any of those things. But still, mak­ing an Insta­gram account has been on my mind for a long time now. So after an ardu­ous thought process, plan­ning and com­ing to terms with the flaws Insta­gram has, I final­ly decid­ed to hop onboard the Insta­gram train.
I've test­ed the murky waters of Insta­gram a few times in the past. The first time I gave up before even cre­at­ing an account. I just did­n't like the aspect ratio con­straints and the small 800px max­i­mum image size at that time. The sec­ond time was much more recent. I decid­ed to cre­ate an account, but just for fol­low­ing peo­ple. This way I could see how Insta­gram works and if it would ben­e­fit me as a pho­tog­ra­ph­er. As it turns out, I do like the func­tion­al­i­ty even with the flaws it has.
My second social media
I once wrote about "My first social media" in my old blog regard­ing Google Plus. Well, at this point we all know how well that went. At the begin­ning of April this year, Google decid­ed to ditch the ser­vice alto­geth­er. This did­n't affect me at all since I lost inter­est in the ser­vice soon after I start­ed using it. Google Plus just nev­er took off because of the fierce com­pe­ti­tion it got from Face­book. Also the ser­vice felt emp­ty and hol­low right from the get-go and it did­n't get any bet­ter even lat­er on.
So Insta­gram is the sec­ond "offi­cial" social media for me. Now I do use What­sapp and I have a Twit­ter account, so this isn't entire­ly true. Although I've nev­er actu­al­ly active­ly used Twit­ter. It's just some­thing that does­n't inter­est me and I don't even con­sid­er What­sapp as a social media.
I also have an Vero account. This ser­vice was trend­ing hard among pho­tog­ra­phers a while back, but it just did­n't get enough trac­tion against Insta­gram. It has a lot of things going for it tech­ni­cal­ly like dark user inter­face. It also has more sen­si­ble restric­tions to aspect ratio for pho­tos. The issue is more on the side of users not adopt­ing the ser­vice. Vero also means tax in Finnish, so that's one rea­son to dis­like it.
Instagram likes
At this point I've active­ly used Insta­gram for about two months now. I'm still get­ting to grips how to make it work best for me. I do like the visu­al nature it brings to the table com­pared to oth­er ser­vices. It's also, for the lack of bet­ter word, stream­lined quite well for just show­ing images.
Anoth­er pos­i­tive note is that I real­ly do like the way I can share sin­gle images with­out writ­ing a few chap­ters of text "around it". If I just post­ed an image with­out any text here in my blog, my SEO would suf­fer bad­ly.
Third on the list of pos­i­tive things is the fact that I've actu­al­ly had to dig deep in my cat­a­log of over 60k images and edit pho­tos for Insta­gram. Oth­er­wise they would just sit on my hard dri­ve wait­ing for some use case. My port­fo­lio is in a dire need of updat­ing and adding images to it, so maybe this will cor­rect that issue as well.
Instagram dislikes
I don't think you can leave dis­likes on Insta­gram, but I myself have a few regard­ing its use.
First­ly and most impor­tant­ly I don't real­ly appre­ci­ate the weird aspect ratios Insta­gram forces you to use. Well force is a bit strong, but if you want to show a decent size pho­to, you'll have to abide by a few rules. The 1:1 aspect ratio was cute at first when Insta­gram tried to mim­ic old instant cam­eras like Polaroid and Fuji­film Instax. At the moment the biggest pos­si­ble image must be in the 4:5 aspect ratio, which means a por­trait crop.
These days I'd much pre­fer 3:2 or even wider aspect ratios and also the pos­si­bil­i­ty to post larg­er land­scape images. This could be eas­i­ly achiev­able if the UI would flip into land­scape mode on a phone or a tablet device. Not to men­tion how easy it would be to real­ize as a web­site.
Sec­ond­ly the lack of native iPad (oth­er tablets as well) app and the crip­pled expe­ri­ence when using a com­put­er are quite frus­trat­ing. I don't real­ly like to use my phone if I can use a com­put­er with a bet­ter screen and an actu­al key­board and mouse. There are a few workarounds that I use, so it isn't such a big deal, but it could be way bet­ter. By far the most use­ful workaround is described in the chap­ter below.
The last issue I have might be nit­pick­ing, but no dark mode user inter­face gives me hives. I use it pret­ty much wher­ev­er I can. And hav­ing to re-work the images before post­ing by boost­ing con­trast and sat­u­ra­tion to make the images decent on a white back­ground is some­thing I could live with­out.
Protip: Responsive Design Mode on Chrome, Safari or Firefox
Maybe this will help some­one, so here's how you use and share to Insta­gram from your com­put­er. First­ly you'll need either Chrome, Safari or Fire­fox as a brows­er. These browsers sup­port a so called "Respon­sive Design Mode", which can emu­late dif­fer­ent mobile devices inside the brows­er win­dow.
So if you go to your account in Insta­gram and enable this mode:
| | | |
| --- | --- | --- |
| Brows­er | Win­dows | MacOS |
| Fire­fox | Ctrl + Shift + M | Cmd + Opt + M |
| Chrome | Ctrl + Shift + M | Cmd + Shift + M |
| Safari | - | Ctrl + Cmd + R |
You'll see your Insta­gram page as you would see it on a mobile device. You might need to refresh the page (F5 (or Cmd + R on macOS)) to see the Insta­gram tool­bar. From here you can press the plus sign and pick a pho­to to share from any­where on your com­put­er.
I keep my edit­ed and export­ed Insta­gram pho­tos on my Google Dri­ve. This way I can post from any com­put­er or device.
Crushing the Instagram game
The well liked and much fol­lowed Youtu­ber, Peter McK­in­non said in a video that you should crush your Insta­gram game. It of course depends on what you're aim­ing to achieve with the ser­vice, but I can attest that it does feel a bit like a game. You fol­low peo­ple, gain fol­low­ers your­self and the only meter you have to judge how good your pho­to is is the num­ber of likes and com­ments.
Because of my age, I'm not exact­ly a part of the instant grat­i­fi­ca­tion cul­ture. So let's just say that I'm hap­py to have an out­let where I can share my work with rel­a­tive ease. And per­haps gain a few peo­ple to check out this web­site as well. Don't get me wrong, since it does feel a bit like a game and I like games, the instant grat­i­fi­ca­tion does­n't feel bad to me. Maybe I'll be all about the hash­tags and social media life in a few months, but I would­n't place any bets on that hap­pen­ing.
To be continued…
I'll prob­a­bly chime back with anoth­er post on this mat­ter once I get my groove on and set­tle into a good rhythm with the Insta­gram posts. But my goal at the moment is to keep post­ing one pho­to a day and I'll try to con­tin­ue to do that as best as I can.
Hope­ful­ly you'll check me out on Insta­gram and also if you came here from the Insta­gram post, wel­come!
-Janne