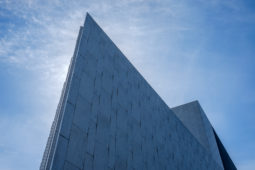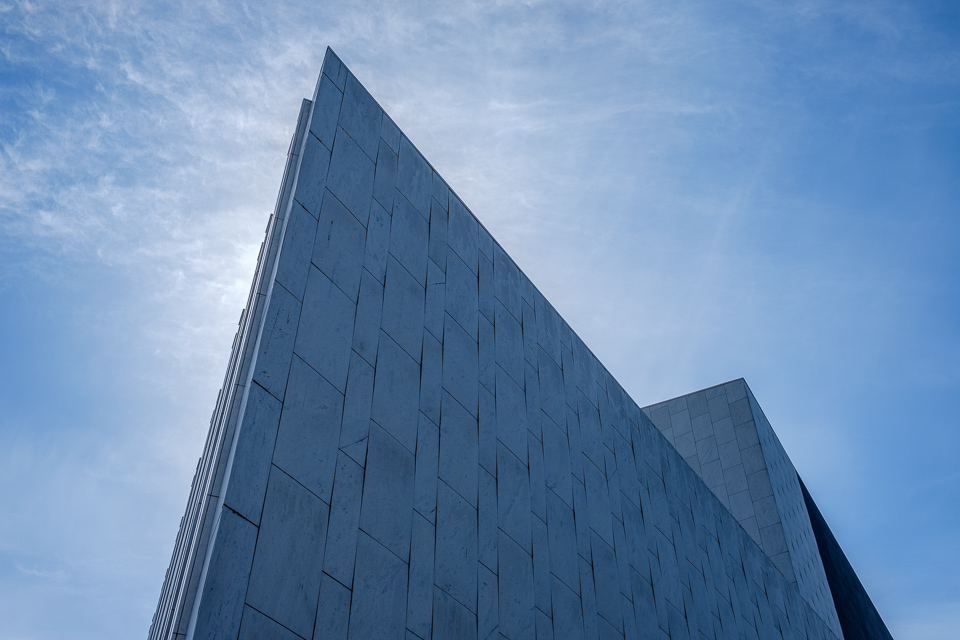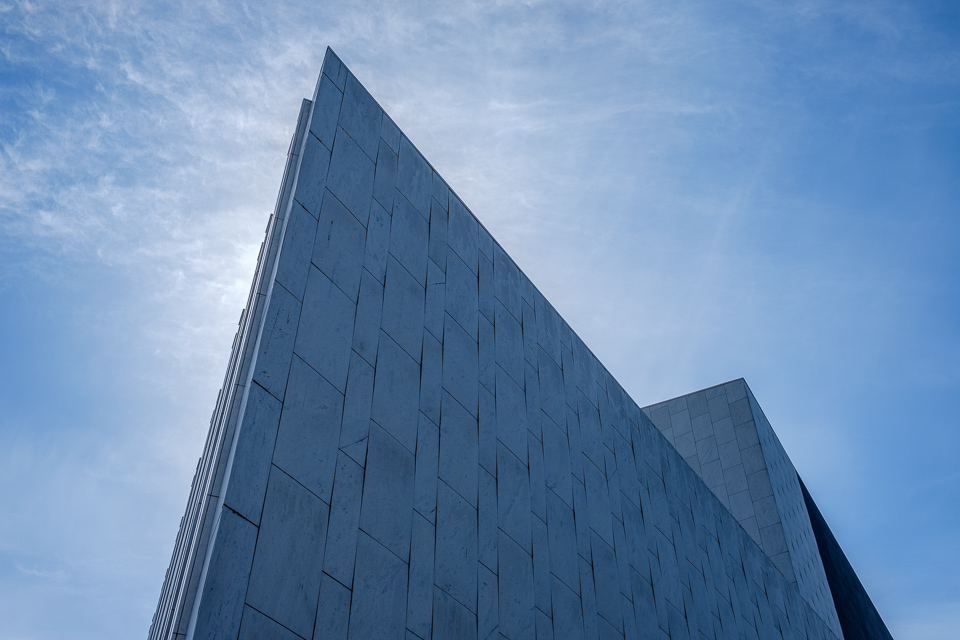 This week I spent two days in Helsin­ki, the cap­i­tal of Fin­land. Unfor­tu­nate­ly (in regard to pho­tog­ra­phy) this wasn't a vaca­tion but a busi­ness trip. For­tu­nate­ly (in regard to pho­tog­ra­phy) we had a bit of time off here and there, so I could take a few pho­tos dur­ing the event. The weath­er hap­pened also to be on our side dur­ing both days.
VMware vForum 2018 @ Finlandia Hall
The day start­ed with an ear­ly-morn­ing train ride from Turku with three of my work­mates. I was bare­ly awake when we depart­ed for Helsin­ki, so I wasn't exact­ly keen to take any pho­tos. On top of that, the Kupit­taa train sta­tion isn't exact­ly pho­to­genic. After arriv­ing at Helsin­ki, we half-ran to the Fin­lan­dia Hall to catch the keynote speech for this year's VMware vFo­rum event.
I man­aged to take the above pho­tos dur­ing the breaks between ses­sions. I prob­a­bly could have tak­en more time for pho­tog­ra­phy, but I con­sid­ered net­work­ing and vis­it­ing the part­ner exhi­bi­tions to be impor­tant as well. The event end­ed in the after­noon with drinks and also some prizes were drawn (I didn't win any though).
Hotel Vaakuna Helsinki
After­ward, we walked a few blocks to our hotel and checked in. The Hotel Vaaku­na is locat­ed in the heart of the city just across the Helsin­ki Cen­tral Rail­way Sta­tion. It was orig­i­nal­ly built for the 1940 Olympic games that were even­tu­al­ly can­celed due to the Win­ter War. The hotel final­ly opened in 1952.
The room I was in was prob­a­bly the small­est I've ever come across, but it was love­ly and quaint. The only com­plaint I have is that the doors are not sound proof. Not even a bit, so you can hear every sin­gle sound from the cor­ri­dor.
Evening entertainment
Next, we head­ed out and hit a few of the beer gar­dens around the Rail­way Square. Not sur­pris­ing­ly we found them jam-packed with peo­ple since the weath­er was real­ly nice. When the sun set behind the build­ings it start­ed to get chilly, so we moved to the O'Learys Bak­ers sports bar/restaurant. There we dined and watched the Fin­land – Nor­way World Cham­pi­onship hock­ey game.
I did car­ry my Fuji X-T20 and my most recent pur­chase the Fuji­non XF23mmF1.4 R (more on that lat­er) com­bo with me all night. Didn't take it out of the bag though, so I have no pho­tos from the evening. I've been using the lens for a few weeks now and it's a sweet lit­tle thing. I shot all the pho­tos in this post except the "view across Töölö bay" with it.
Breakfast and business
The next morn­ing we head­ed up to the 10th-floor restau­rant for break­fast. This gave me an oppor­tu­ni­ty to get out on the bal­cony and pho­to­graph the city from above. I used the Fuji Clas­sic Chrome film sim­u­la­tion, which gives the pho­tos a nice sub­dued col­or palette. This seems to work best when there's enough light and the sub­ject mat­ter is suit­able.
To Keilaniemi and back again
Our sched­uled meet­ing for the next day took place in the Keilanie­mi busi­ness park. We cal­cu­lat­ed that the price would be pret­ty much equal between a taxi and the metro, so we took a taxi there. We how­ev­er want­ed to test the metro, so we used it to return to Helsin­ki.
It doesn't take long for the metro to arrive, so I had only a short moment to pho­to­graph the sta­tion ceil­ing. Almost all the sta­tions have some sort of artis­tic flair to them, so pho­tograph­ing them at some point is cer­tain­ly on my to-do list.
Although I didn't get too many pho­to oppor­tu­ni­ties, I'm still fair­ly hap­py with the pho­tos that I did take. After all, this wasn't a hol­i­day or a trip ded­i­cat­ed to pho­tog­ra­phy. I do want to go back at some point because Helsin­ki has a lot to offer for a pho­tog­ra­ph­er. The build­ings are inter­est­ing and there are plen­ty of eccen­tric char­ac­ters around, so yeah, I think I'll go back there with more gear at some point.
-Janne